3 Tips for Making a Family Fire Escape Plan
4/9/2022 (Permalink)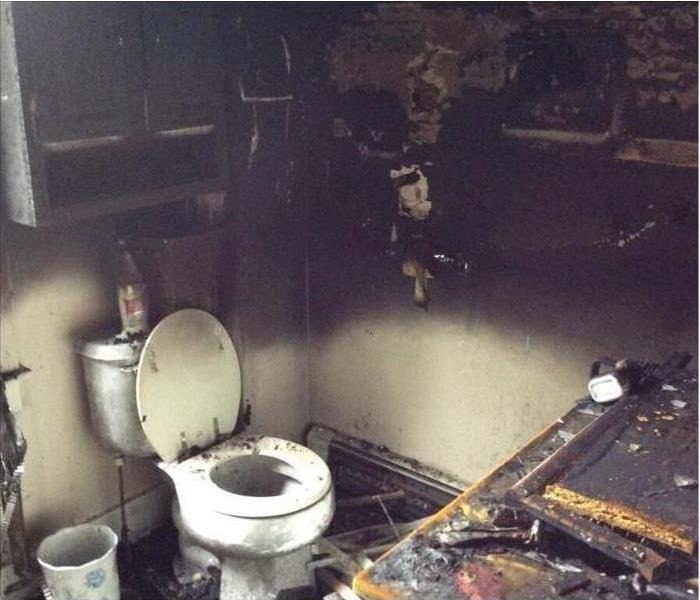 Our team at SERVPRO of Bath/Brunswick came into this home ready to help after severe fire damage. Call us when you need it!
Three Points To Consider When Making A Family Fire Escape Plan
In the event that a fire occurs in your family's Phippsburg, ME, home, it's paramount that you know what you're doing. Everyone needs to be able to exit the house swiftly. In fact, you should only call 9-1-1 and find a fire restoration service once you're safe. So, here are three tips for making a family fire escape plan.
1. Inspect Your Home

The first and most essential step to take when making an escape plan is to inspect your home. Gather everyone that's mobile and take a walk around your house. Look for multiple ways to exit your home from each room. You should also mark every location of the following:
Complete this step by drawing out your pathways so you won't forget. You can also show this fire preparation map to visitors.
2. Assign a Caregiver

Since you're in a family, chances are that you have young or old individuals in your home. You may also have someone with a disability. If any such people may be unable to find an exit without help, you should assign a caregiver that can provide guidance. You may also want to assign a secondary caregiver in case the first one is unavailable. Make sure that this caregiver knows how to direct this individual in the event that the two are separated. The caregiver should also know the fire escape plan for the assigned individual's room.
3. Find a Meeting Place

In order to round out your escape plan, you'll need to have a meeting place outside of your home. By finding somewhere to meet, you can ensure that everyone will be accounted for quickly. Decide on an area that's easy to find and not too far away. An object like a mailbox or a lamppost is especially helpful, mainly because it provides a more specific spot. Be sure that everyone has this fire escape place memorized and has the ability to reach it. You may be hesitant to even imagine your family enduring a fire. However, preparing for one is essential. If a home fire does occur, ensure that you'll know what to do.