How Does a Restoration Company Respond to Large Losses?
2/1/2022 (Permalink)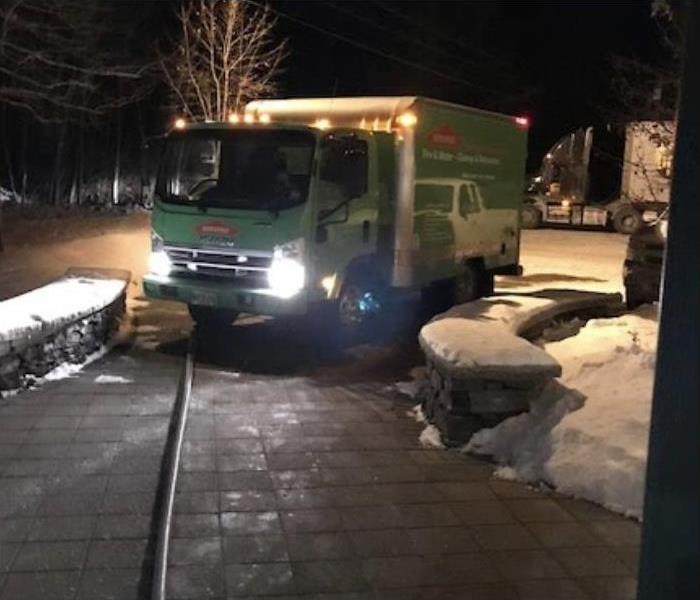 When disaster strikes your business, SERVPRO is ready for your call. Our specialized equipment and team are able to restore your business quickly!
How Does a Restoration Company Handle Major Disasters?
In the event of a hurricane, flooding, wildfires or other extensive damage in Brunswick, ME, independent restoration businesses may find their resources pushed to the limit. This may result in longer response times and lower-quality service. In the event of catastrophic loss, homeowners should seek out a local franchise of a larger restoration company. Here three ways in which this model can improve speed and service quality.

1. Applying Local Expertise

When it comes to storm damage, various regions are prone to different types of disasters. Damage mitigation and restoration professionals gain experience with the types of damage that occur most often in a region. A local franchise combines the benefit of regional expertise with the resources of a national company.

2. Relying on National Reinforcement

In the event of a catastrophic loss, a local franchise may have a limited ability to meet homeowners' needs. A national network of more than 1,700 franchises enables SERVPRO to direct experts and specialized equipment to areas in need. This makes it possible for a local franchise to exceed the service volume of independent mitigation and restoration companies while maintaining quality.

3. Maintaining Service Quality

A national company with industry-standard certifications is a Preferred Vendor of many insurers because of its ability to stand by its work. The structure of this business can enable a franchise in an area experiencing a crisis to call on additional resources to meet local needs. This can ensure that every homeowner receives as fast a response time as possible along with complete, high-quality service.

A company with the ability to call on more than one thousand franchises is better able to respond to a catastrophic loss scenario than an independent mitigation or restoration service. When independent businesses are slow to respond, homeowners should rely on the leading mitigation and restoration company with a franchise located in Brunswick, ME.