Home Fire Campaign Awareness
3/22/2017 (Permalink)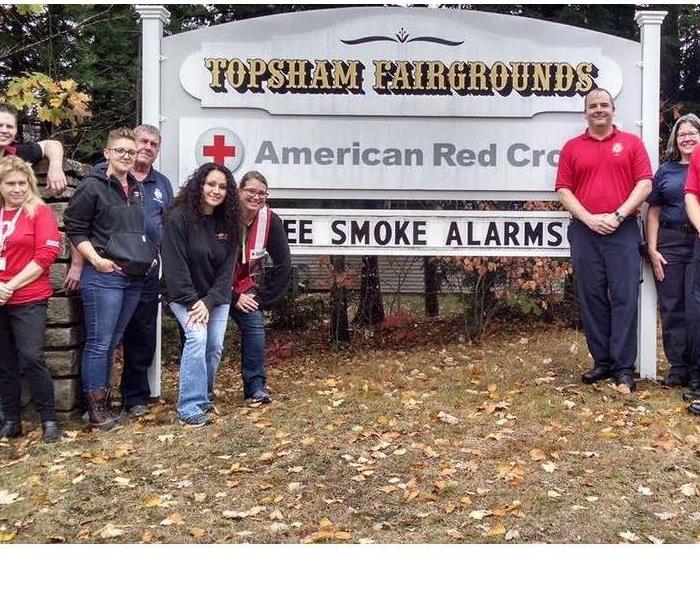 Cara Lamb, Amanda Wellito- both Crew Chiefs and Barb Rapoza, Marketing Manager pictured with other Red Cross Volunteers.
With March being American Red Cross month, it is important to think of your safety should you have a fire.
We had five team members from SERVPRO of Bath/Brunswick volunteer to help install smoke detectors in the greater Bath, Brunswick and Topsham area this past October. A BIG thank you to Amanda Reibel, Amanda Wellito, Barb Rapoza, Cara Lamb, and Karen Coffill for taking time out of their schedules to help out that day.
Remember, it is important to check your batteries in your smoke detectors and make sure they are working. It is also equally important to plan a safe evacuation route for when an emergency occurs.
We have been partners with our local Central Midcoast Maine Chapter for the past ten years and encourage you to also get involved. Here is a link to the American Red Cross Home Fire Campaign for more details and tips to help you: http://www.redcross.org/get-help/prepare-for-emergencies/types-of-emergencies/fire/prevent-home-fire#Progress
You can also always check in with the Central Midcoast chapter at 16 Community Way in Topsham or by calling: 207.844.6096.